Barry Gregg
Through the journey of life, my passion has been various art forms. With formal training as a painter and illustrator, I used my skills through a 20-year career as a graphic designer. Design fulfilled a need to use my knowledge and artistic expression using a strict set of rules, yet still expressing myself in a two dimensional format. In the mid-nineties I discovered clay.
---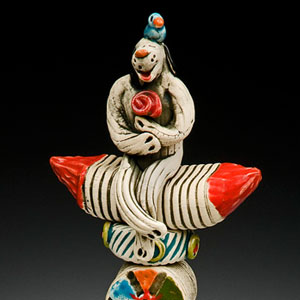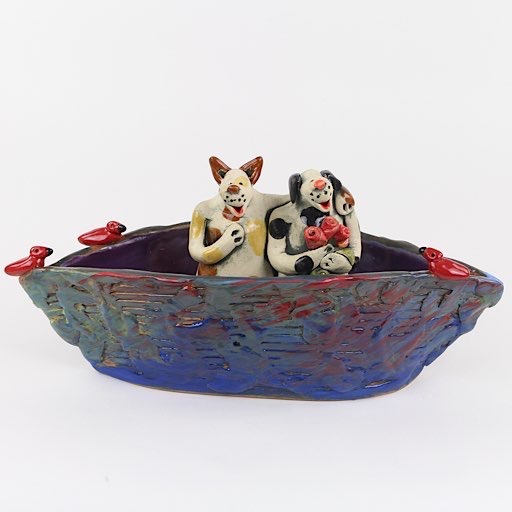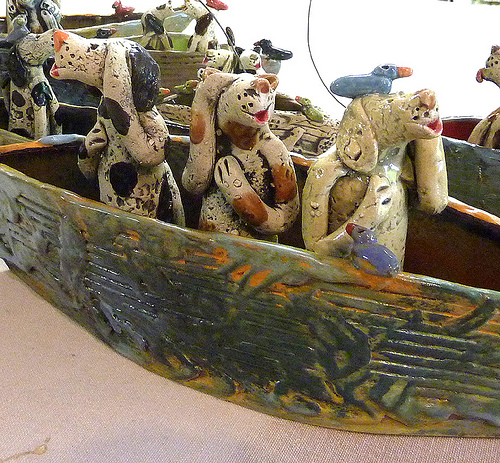 ---
My first experience hand-building 3-dimensional art forms gave me a new satisfaction
in self expression. This introduction began a slow process that eventually led me to a need
to create. The configuration of the medium creates limitless possibilities. Although there were rules and restrictions, I would push them to the limits, eventually creating my own voice.
My discovery of the potters wheel expanded my creative toolbox. I strive to combine
my various skills to create forms that speak to me and eventually to the viewer. In my work,
I utilize not only my artistic knowledge but my life experiences from childhood into adulthood including, fantasy, spirituality, a magical childhood memories of time spent at the beach and the unknown.

Exhibitions
2008
- Perspectives, Georgia Pottery Invitational, Watkinsville, Georgia
- ClayTL, Group Exhibition, Mudfire Gallery, Decatur, Georgia
- Georgia Artists Juried Exhibition, Abernathy Art Center, Atlanta, Georgia
2007
- "Little Things..." Exhibition, Swan Coach House Gallery, Atlanta, Georgia
- "Best in Show" Exhibition, Art Center West, Roswell, Georgia
- "What's Cookin'" Exhibition, Swan Coach House Gallery, Atlanta, Georgia
2006
- "Sink or Swim" Solo Exhibition, , Mudfire Gallery, Decatur, Georgia
- Atlanta Teapot Festival, Mudfire Gallery, Decatur, Georgia
2005
- Perspectives 2005 Exhibition, Private Collection Gallery, Watkinsville, Georgia
- Metropolitan Loft Group Show, Gallery, Atlanta, Georgia

My Inspiration
I thought it was a sprain. At worst, a fracture. When I heard the word "sarcoma", I froze . . . and then wept . . and then felt helpless. After a torrent of emotions ranging from fear to pity, I took action. Parker was cancer free for 5 years before she passed away. She ran up the stairs on the day of her surgery excited to be home.

She runs, jumps, swims and dances. Most of all, she inspires. No pity here. Only inspiration. She takes life one day at a time and accepts life as it comes at her. She is a loyal friend, my muse and teaches me life lessons daily. Growl only when growled at, let unimportant (and some important) things go, remain loyal, bark less and wag more. My dog series is for her.


Barry W. Gregg
clay artist, loyal friend and
three-legged dog owner